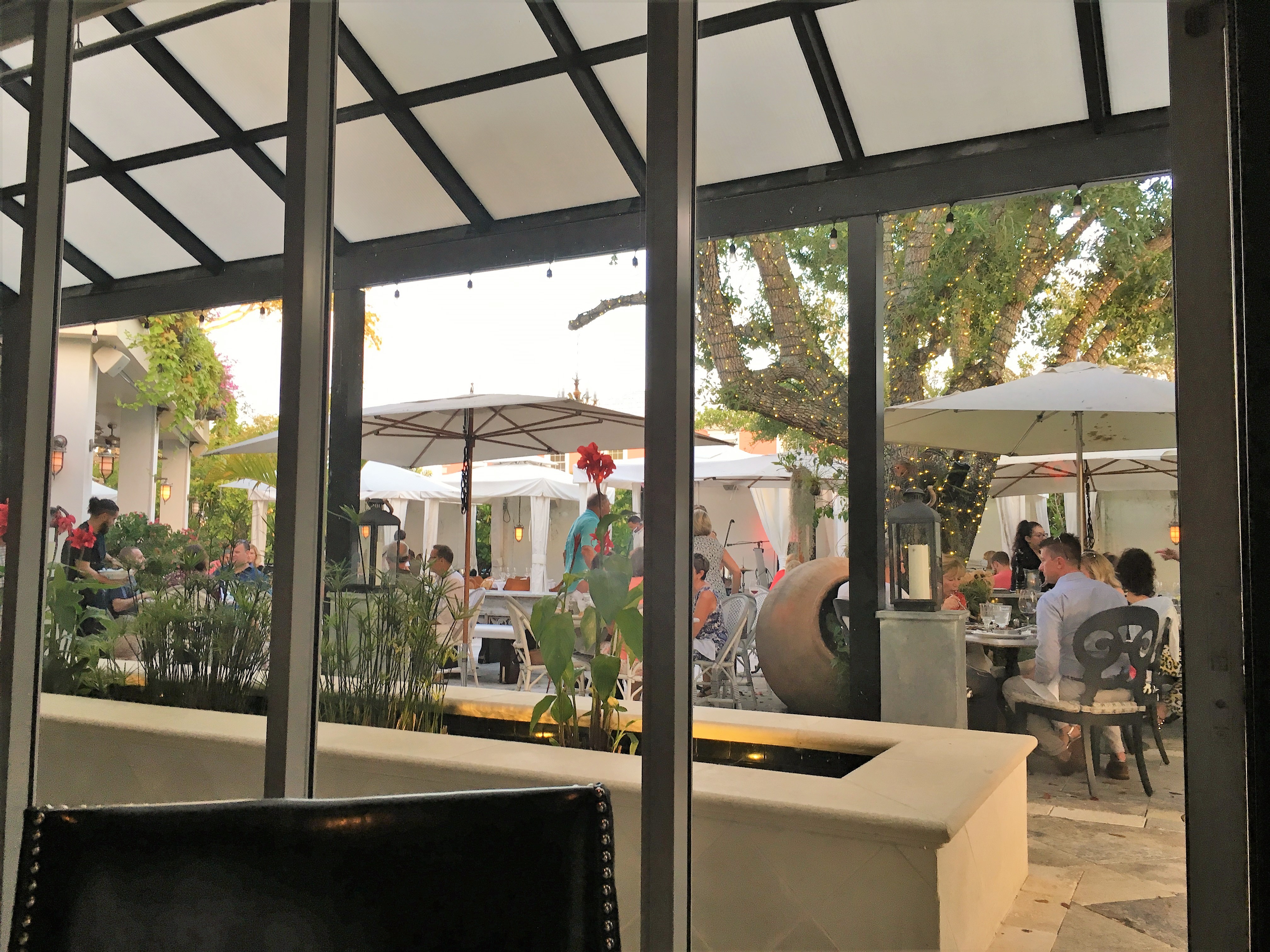 We decided to visit during the SWFL Sizzle Restaurant Week and take advantage of the $36.00 three course dinner. We were quite annoyed that our reserved table was outside. It was much too hot, and we had not been asked about inside or out when making the reservation. We had to wait 45 min for an inside table. If it had been a little cooler, we would have loved to sit outside! The best seating is outside. We got lucky with a table in a glass corner where we could watch almost everything going on outside yet stay quite cool. The service was exceptional! The server had several assistances to make sure your every want and need was met before you could realize you had it.
I ordered:
Baked Ricotta, Tomato, Pine Nut Granola, Saba
6oz Petite Filet Mignon
Continental Cheesecake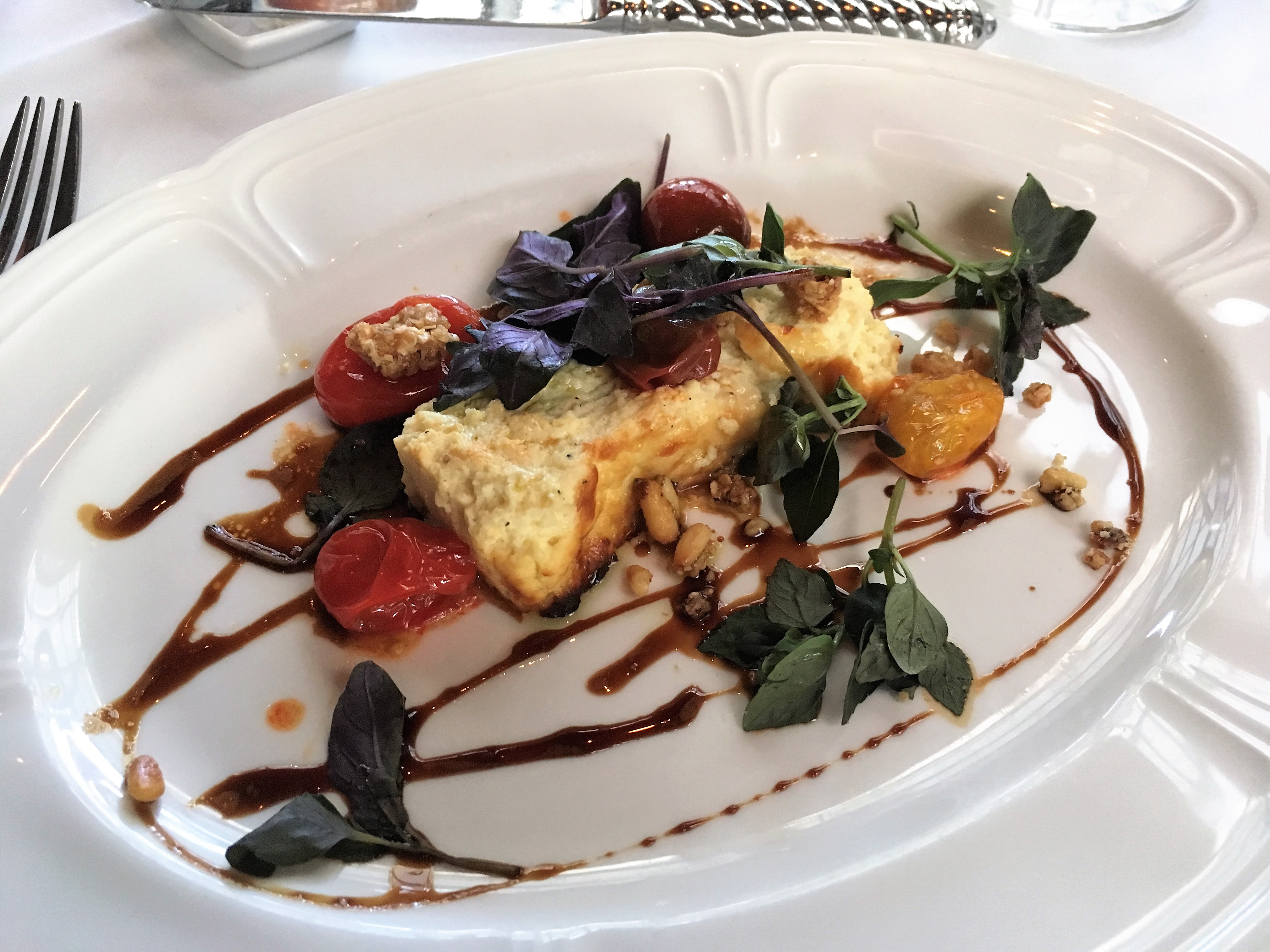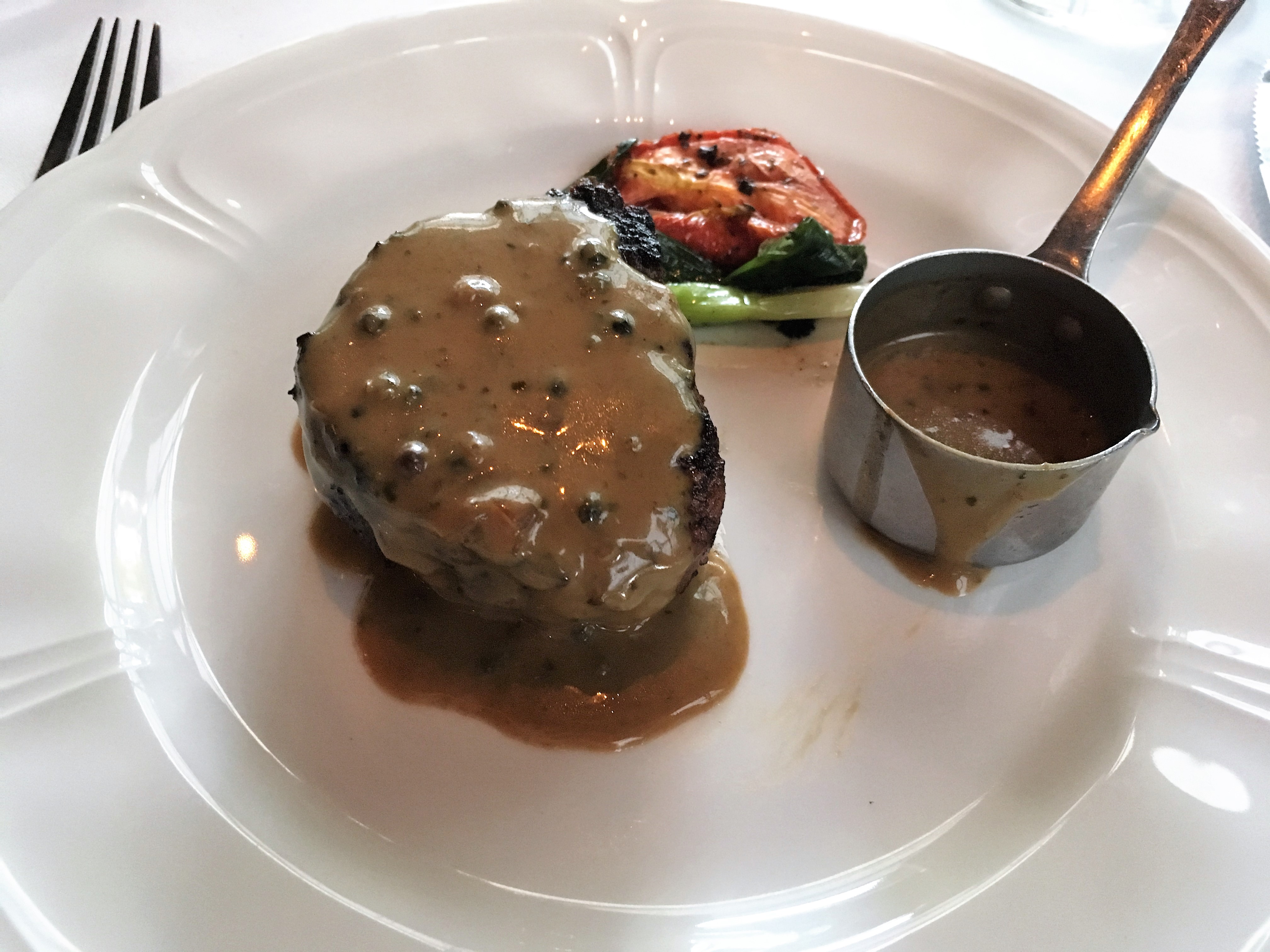 The starter looked small but was so full of flavor I wished it had been a little smaller by the time I was done. I can't even begin to describe what this was other than a cheese dish, but it was spectacular. I did the $3 upcharge for the peppercorn sauce for my filet and I am glad I did. Both were outstanding. The filet was cooked to order, Very Well and it was still so juicy and melted in my mouth like butter. Amazing! The choices of desert were disappointing and boring. I opted for cheesecake and it was good but boring. Not even a little chocolate drizzle or a strawberry on top. How odd considering how good and well thought out everything else was.
My boyfriend ordered:
Continental House Salad
12oz Strip Steak (added 4oz Lobster tail for $15)
Warm Cinnamon-Sugar Donuts with Salted Carmel Sauce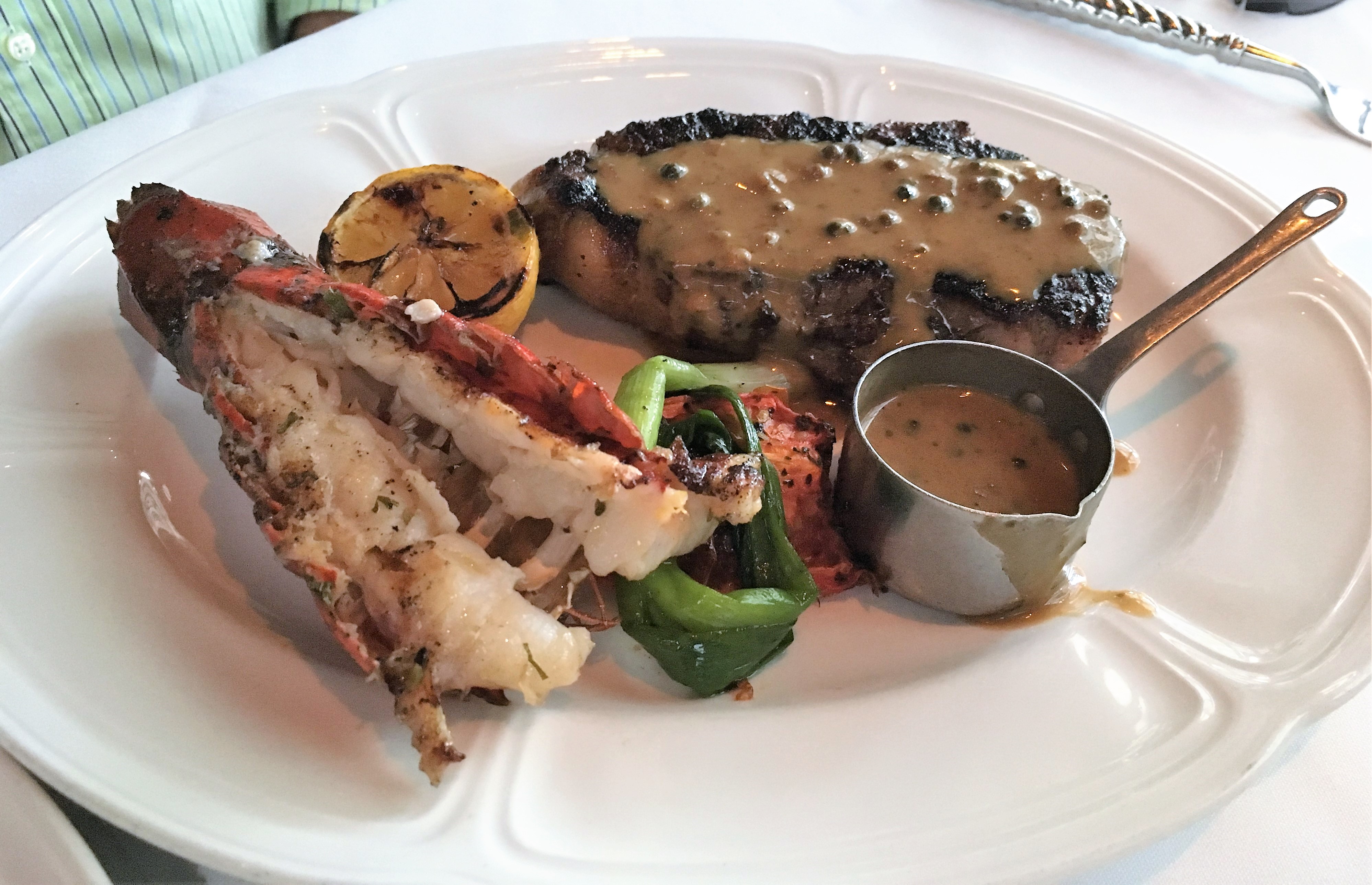 The Salad was inventive and extremely flavorful, much better than the name implies His steak and tail were also excellent, done to perfection (medium rare) and full of flavor. The doughnuts were also very good in flavor but were quite raw inside for his liking.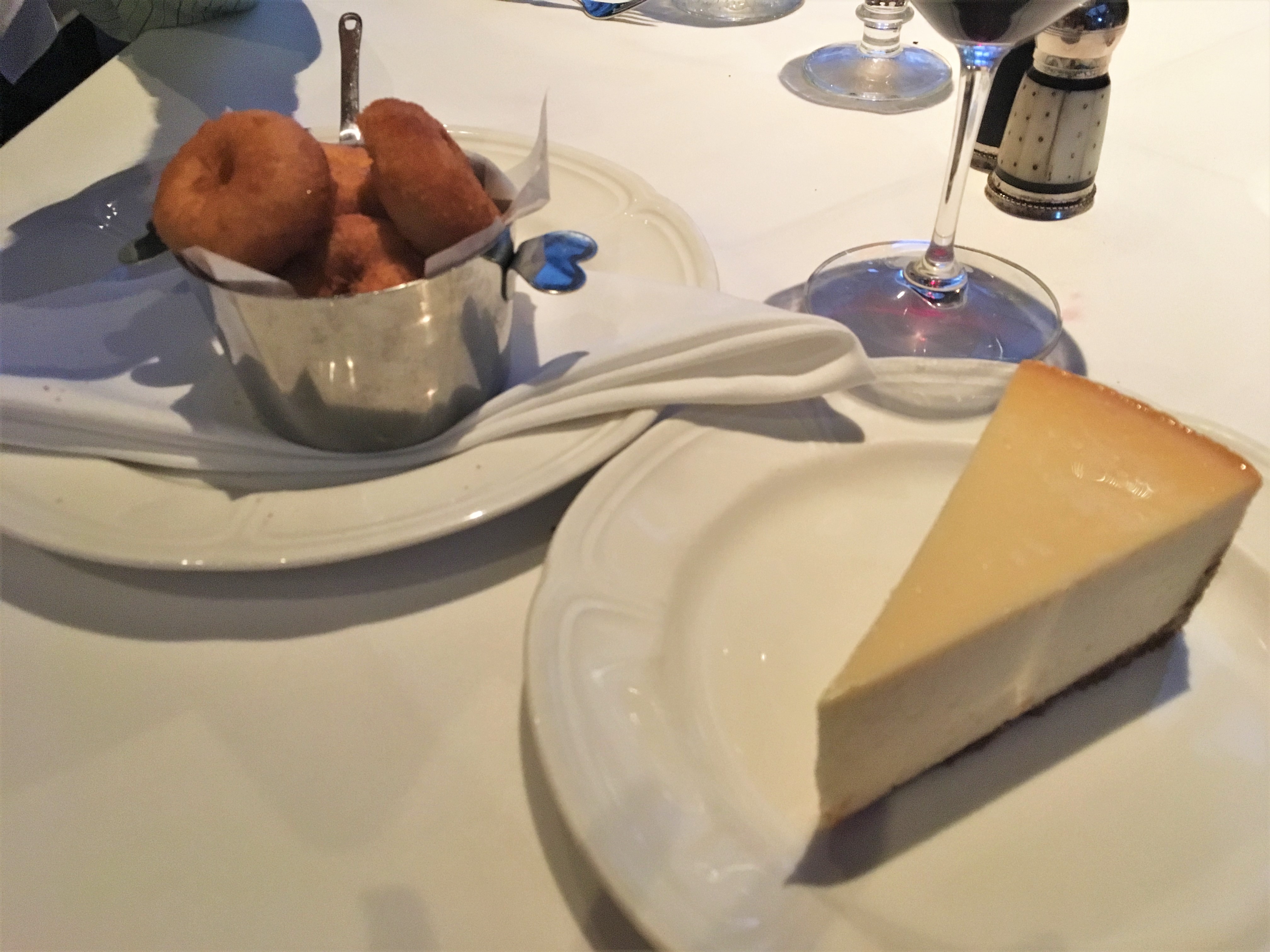 Because of the reservation debacle, he had already decided we would not be going back but after the check came, he looks forward to going back again, this time with an inside table reserved.
Note this place is extremely popular year around, please make a reservation.
We did not get to experience the bar, but it is worth noting the bar makes many of its own ingredients. Don't forget to ask about it on your visit!