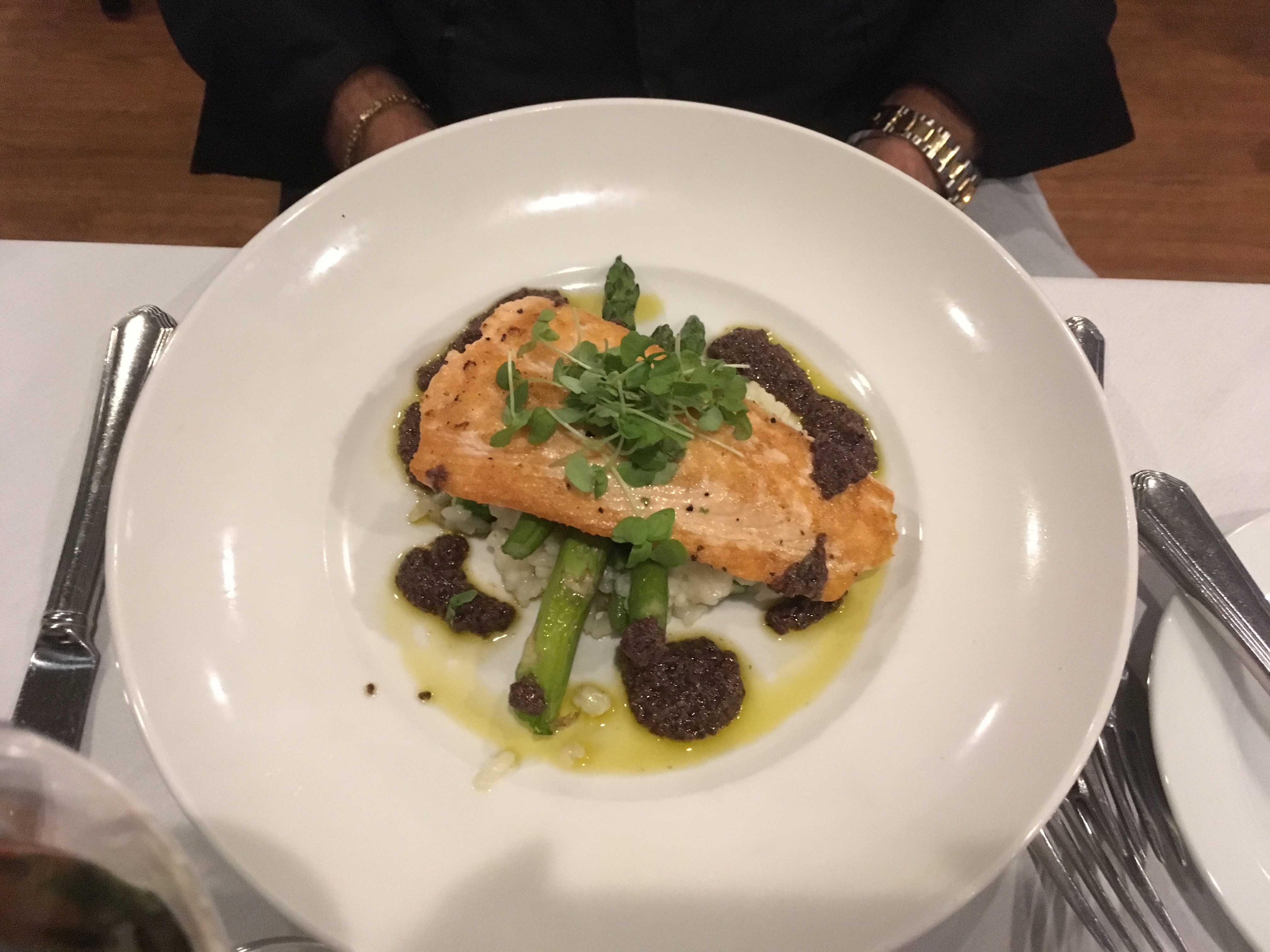 I have wanted to go here for quite a while and decided my birthday was a perfect time. I also had a bottle of wine that I had reasons to want to celebrate with. The website said they do charge a corkage fee so I contacted the owner to let him know we would like to bring a bottle. He was very pleasant and arranged for me to drop it off hours early because the decanting time should be 2 hours. The wine list was extensive and well thought. Not the same old wine list that I see over and over. I am pleased he had selections from Piedmont, my favorite wine region and unfortunately, not well represented in Lee County restaurant menus. Next time we look forward to ordering from the menu!
The service for the rest of the night was very good. All the team members worked the entire room and they did it flawlessly. You will want for nothing.
I ordered the Halibut and my boyfriend ordered Salmon. Both of us thoroughly enjoyed our selection. Everything was spiced and cooked to perfection. As normal, I did not take good notes so I can't elaborate as much as the food deserved.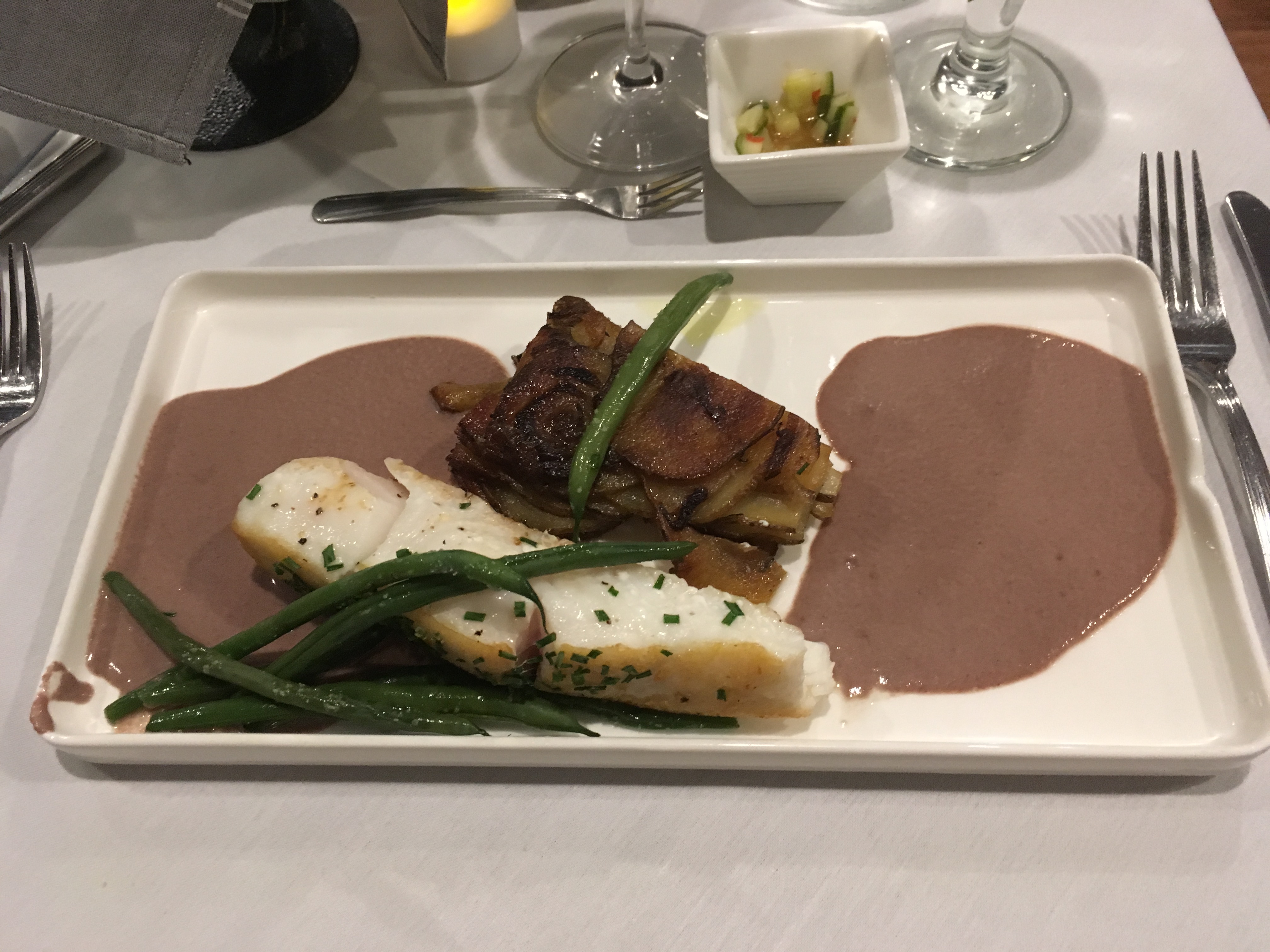 I was a little disappointed in the dessert menu and did not see anything special that I would like to try so we decided to forgo dessert. Next thing I knew, the staff quietly brought out a little tart like thing with a candle in it and chocolate writing on the plate wishing me a happy birthday. This really knocked my socks off. The fact that the owner made a little something for me just so they could give me this little gift/well wish was very impressive and well-thought out.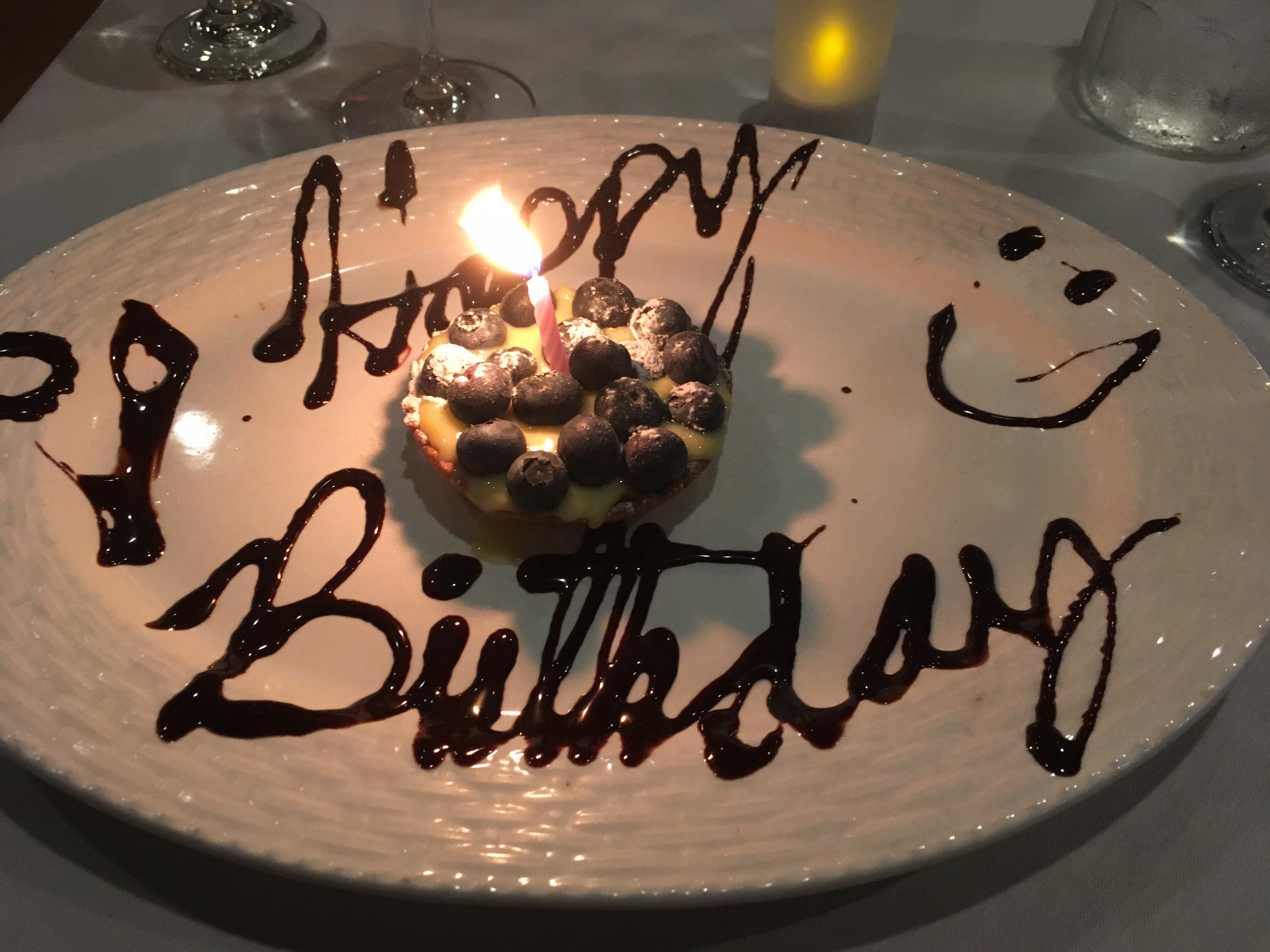 The atmosphere is fine, but nothing special. You come to Harold's for the food and the service, not because it is pretty. I like that because it reduces the people to just those who truly value what Harold's is. Lots of restaurants are pretty but the food is mediocre, and the service is just the minimum to keep you in your seat. I did notice that almost all the patrons were dressed well. No baseball caps and t-shirts to be found. We like to dress up and go out and it is sad that we often look out of place in many of the restaurants in the area because so many people dress as if they were going to a fast food restaurant.
Harold and staff, We love you!
Reservations are almost certainly needed. Menu changes weekly, check the website.
http://www.haroldscuisine.com/