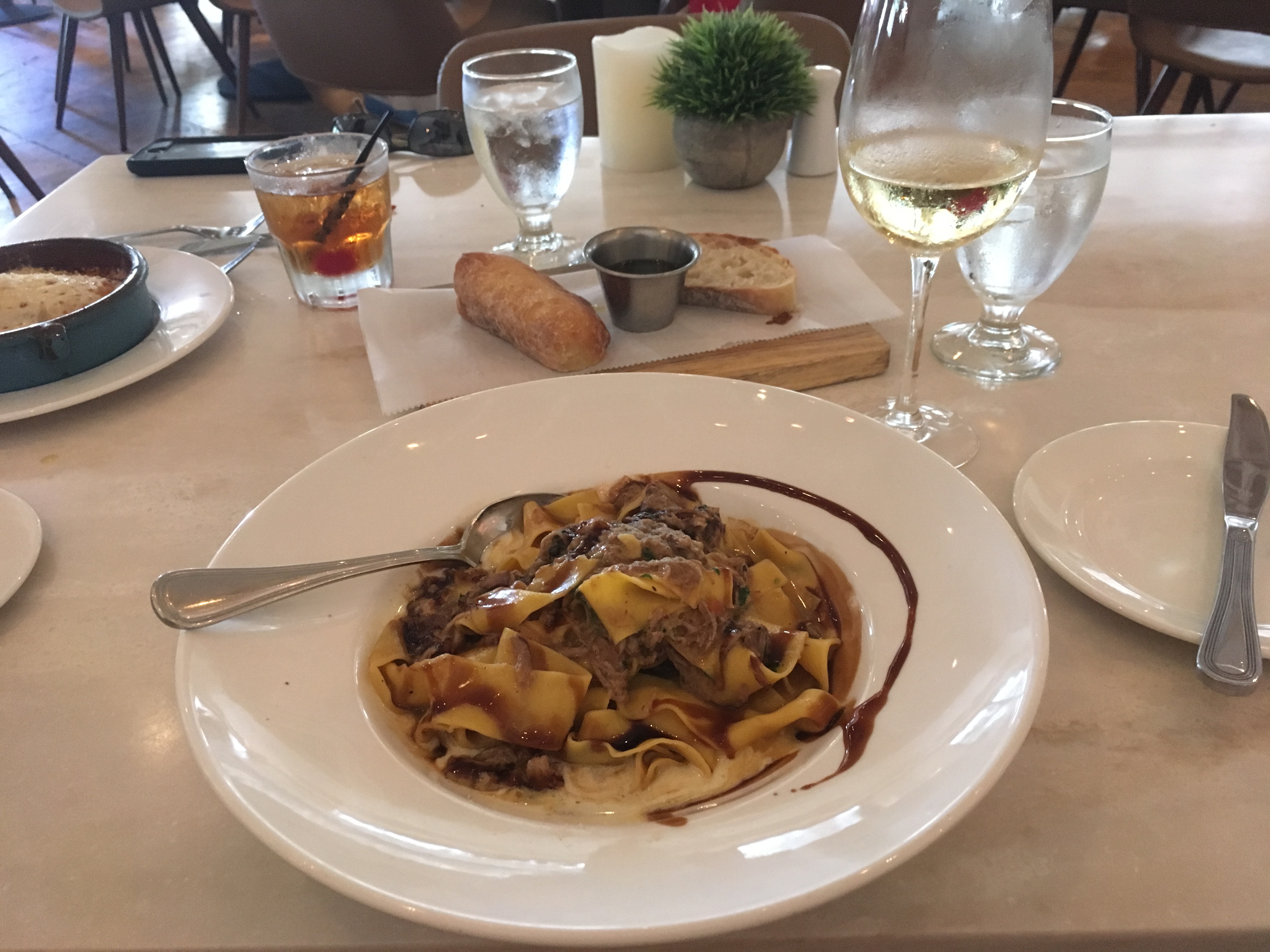 Although I moved to SWFL in 2002, I had never eaten at Vergina until recently. This has been a Naples hot spot to see and be seen for a long time and I guess I was turned off by the meat market some people have adopted it to be. With the large oval bar, it definitely is a good place to size up the other patrons and maybe make a little eye contact.
We had dinner plans at another establishment but did not realize only the bar was open at 4:00 so we wondered down to Vergina. The interior was very pleasant, clean and upscale without being over the top. Our server was a bit lackluster, but we noticed other servers where top notch and enjoyable.
I ordered the Pappardelle in Pork Ragu. WOW! It was perfection on a plate. Whenever I try something new, even if I love it, I often think about how it could be even better. This dish needed no change and I don't believe it could get any better. Even the noodles were perfectly aledente and a mile long. Tip to the restaurant: bring a stout spoon with this entre.
My boyfriend ordered the Lasagna. He really enjoyed it, but the noodles were a little on the mushy side and I thought it tasted EXACTLY like Chef Boyardee.
The Moscato was quite nice but my boyfriend's Manhattan was boring and had a regular mashahino cherry, not the bourbon-soaked ones most classy restaurants now serve.
Because we were on our way to a charity event, we chose not to have dessert.