Wednesday's FMB has a Beer and Burger for $10. You can get several inventive burgers, not just a plain cheeseburger, as part of the deal. It normally takes us about an hour to get the burger so you may want to bring a little snack to enjoy while waiting. The burgers are quite large, made fresh with top quality ingredients. I get the Brie Burger and particularly enjoy that it has arugula instead of lettuce.
My boyfriend enjoys the beer selection and is known to order a FMB beer at other establishments as well. I do not drink beer myself.
The atmosphere is what I think many people expect from a brewery. Industrial with a little comfort like tables and minimal chairs. Picnic tables outside but you may want to bring your own folding chairs and table on busy nights. Kids and dogs are welcome although I think dogs now must stay outside per local ordinance.
Now that it is summer, bring bug spray, you may need it.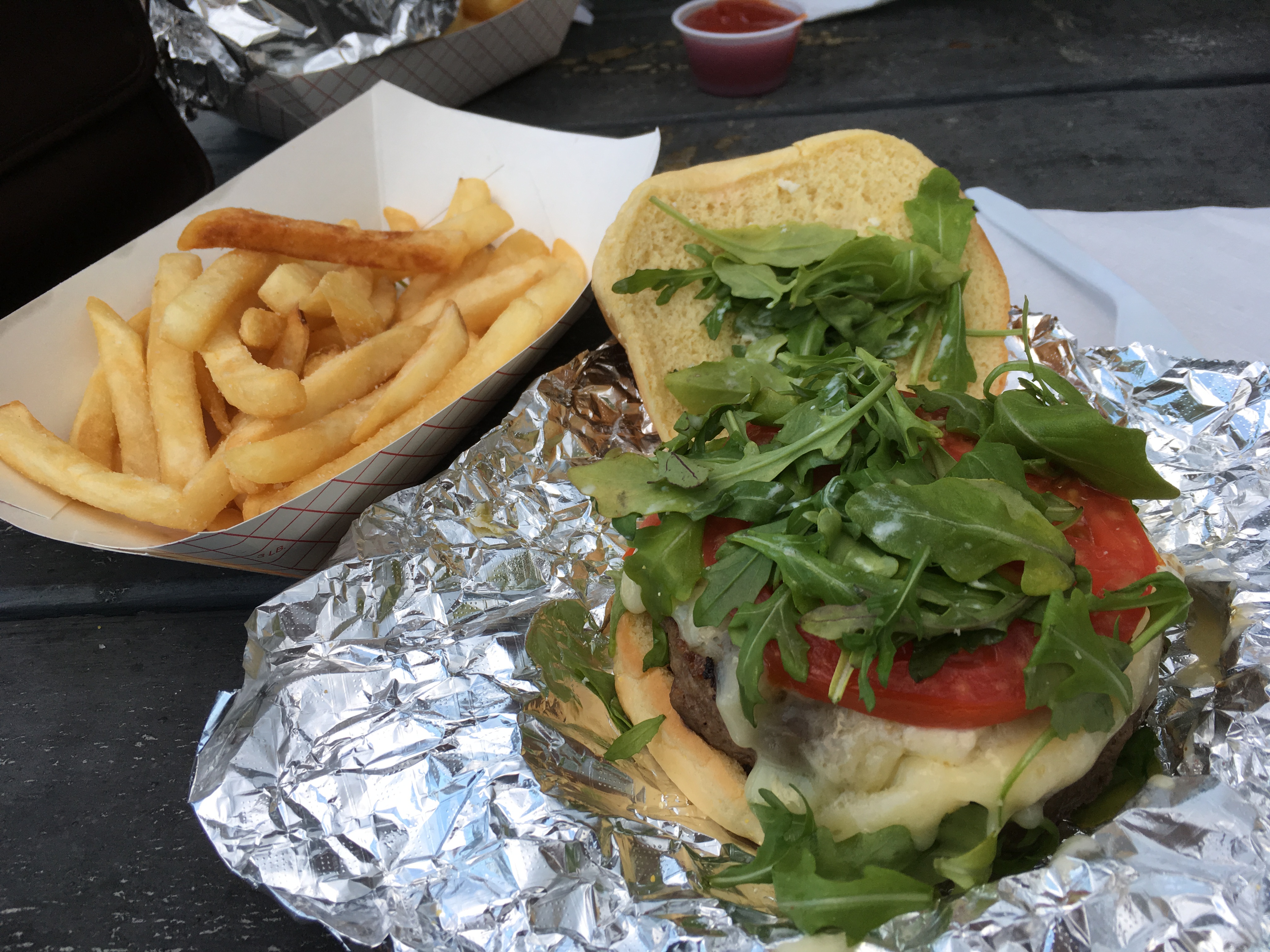 https://www.fmbrew.com/fortmyersbrewingcompany
12811 Commerce Lakes Dr #28, Fort Myers, FL 33913